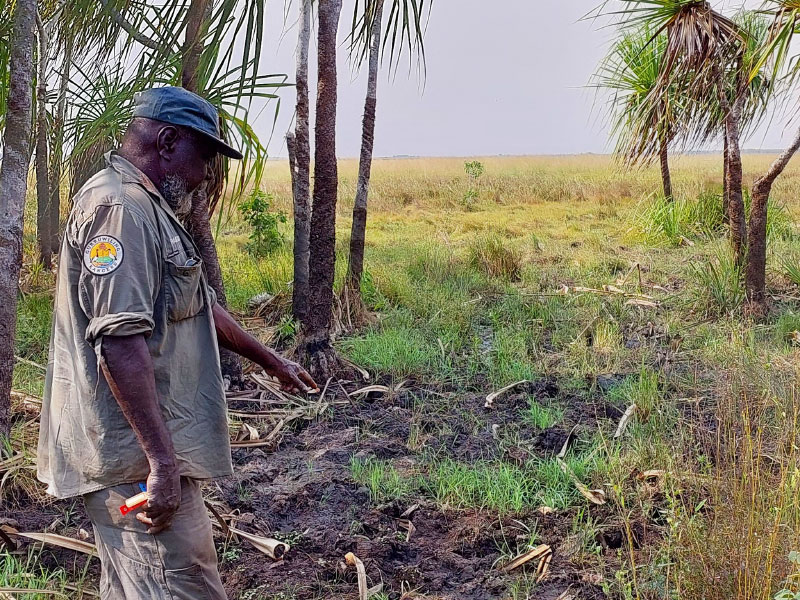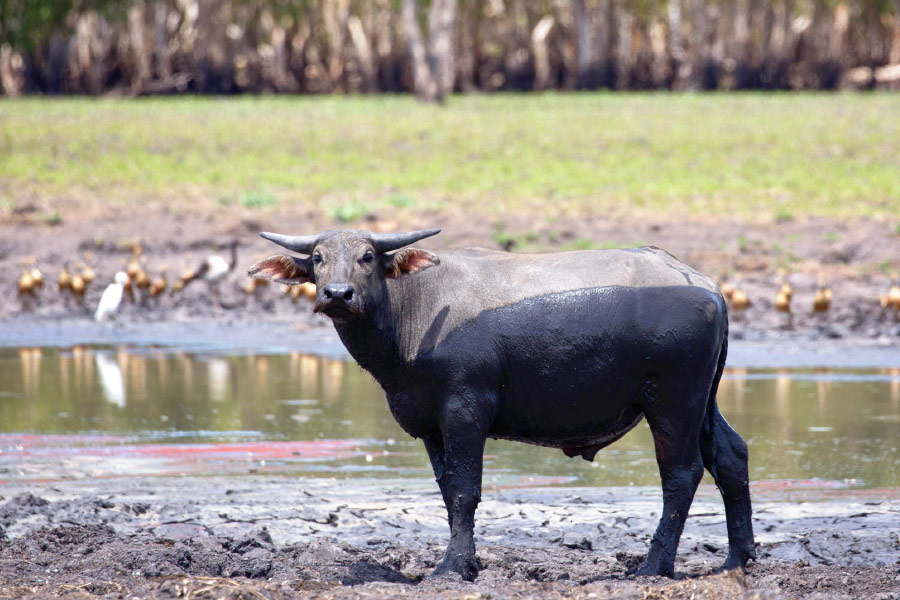 June 30, 2023
Arafura Swamp Ranger and Indigenous Carbon Industry Network (ICIN) Director Neville Gulaygulay recently hosted ICIN CEO Anna Boustead and Science Advisor Sherie Bruce on his country near Ramingining in Arnhem Land.
Gurruwiling, also known as the Arafura Swamp, is the most expansive freshwater ecosystem in Arnhem Land and the largest paperbark swamp found in Australia.
Neville described the physical damage caused to the sensitive soil of wetlands by buffalo, which are a feral ungulate species now widespread across Arnhem Land. "We can see damages from buffalo around here, and some out further there, there are big erosions", he said.
Heavy hooves compact the soil and disrupt natural drainage patterns by creating 'swim channels' that enhance saltwater intrusion. The animals create wallows, a depression in the ground, by pawing the dirt and breaking the grass, so they can roll in dust and mud. Their overgrazing leads to soil erosion, impacted root systems and a loss of native plant species. Buffalo also excrete waste containing excess nutrients that further deteriorate the health of the wetland soil.
ICIN are working to support their member organisations to manage feral ungulate species on their country alongside NAILSMA, the University of Queensland and Charles Darwin University. This project is funded by the National Environmental Science Program with the aim to develop carbon research methods that value the management of feral ungulate species, particularly in coastal and freshwater wetland areas.
There is also a new Integrated Land Management method in development through the Australian Government that may further support this work.